---
The conference hotel is located in the heart of downtown Vancouver, steps away from a number of attractions and opportunities to explore, including museums, galleries, shopping, and parks. Some highlights to consider are below:
Strolling distance from the conference hotel:
Stanley Park is a public park at the northwestern edge of downtown Vancouver, a 20-minute stroll from our hotel. The waterfront cycling and pedestrian path, the Seawall, circumnavigates the park in a 10km loop, taking in views of the North Shore mountains, the Lions Gate Bridge, and scenic Lost Lagoon. Stanley Park includes roughly 500,000 cedar, fir and hemlock trees—beaches and a public pool, a rose garden, and nine totem poles at Brockton Point.
---
Scenic Gastown, Vancouver's oldest neighbourhood, is a 15-minute stroll from the conference hotel. A national historic site with a steam-powered clock at its heart, cobblestone-lined Gastown is home to contemporary fashion and interior furnishing boutiques, independent art galleries, restaurants, pubs, and newly upscale housing. Popular annual events that take place on the streets of Gastown include the Vancouver International Jazz Festival and the Global Relay Gastown Grand Prix international bicycle race.
---
Granville Island is a hidden gem for local chefs, live music fans, and families. Featuring a public market that also sells gourmet cheeses, pastries, smoked salmon, fudge, and other specialty foods, Granville Island is also home to local theatres, fine arts galleries, and a brewery and distillery. The Eagle Spirit Gallery and the Wickaninnish Gallery are two of the best-loved stores in Vancouver that specialize in Indigenous Canadian art and jewelry.
---
The Urban Aboriginal Fair Trade Gallery (Skwachàys Lodge) is Canada's first Aboriginal Arts Hotel and has diligently worked to provide guests with first-class services and a platform to showcase local Indigenous art and culture. At the street level, the Urban Aboriginal Fair Trade Gallery features Indigenous artwork which includes original paintings, framed limited edition prints, jewelry, pottery, wood carvings, giftware and so much more, purchasing most of its original work from local artists."
---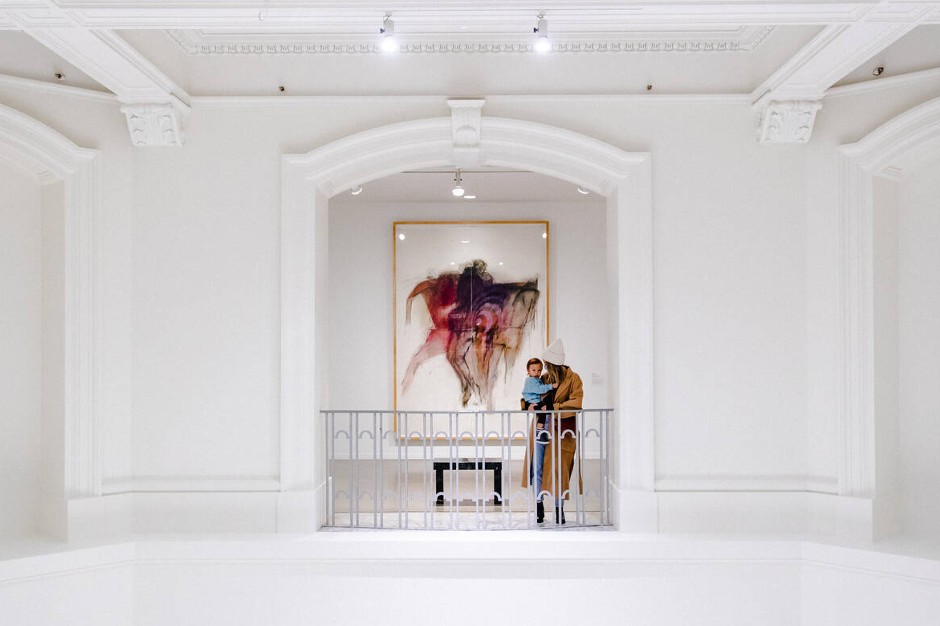 Founded in 1931, the Vancouver Art Gallery is recognized as one of North America's most respected and innovative visual arts institutions. The Gallery's innovative ground-breaking exhibitions, extensive public programs and emphasis on advancing scholarship all focus on the historical and contemporary art of British Columbia and international centres, with special attention to the accomplishments of First Nations artists and the art of the Asia Pacific region­—through the Institute of Asian Art founded in 2014. The Gallery's programs also explore the impacts of images in the larger sphere of visual culture, design and architecture.
---
Short drive from the conference hotel:
A 15-minute drive from the downtown core, the peak of Grouse Mountain can be accessed via an 8-minute gondola ride. The Skyride gondola takes visitors over the tips of Douglas fir trees, offering visitors a panoramic view of the local mountains, with the city and Pacific Ocean below. More adventurous sports can climb the 2.9km "Grouse Grind," a trail nicknamed "Nature's Stairmaster" thanks to its challenging 30-degree climb.
---
On the way to Grouse—or by taking the free shuttle bus from downtown—visitors can stop at the Capilano Suspension Bridge, a 140m pedestrian bridge that hangs 70m above the Capilano River. Crossing the wobbly bridge provides visitors with access to local forest walks and trails, and knowledgeable staff and interpretive signage help visitors to discover the natural and cultural history of the north shore of Vancouver.
---
Bloedel Conservatory is a domed lush paradise located in Queen Elizabeth Park atop the City of Vancouver's highest point. More than 100 exotic birds, and 500 exotic plants and flowers thrive within its temperature-controlled environment.
---
Vancouver has one of the largest Chinatowns in the world. It was designated as a national historic site in 2011. It features the beautiful Millenium Gate, Sun Yat-Sen Classical Chinese Garden, and many vibrant businesses and restaurants.
---
VanDusen Botanical Garden is a 55-acre oasis in the heart of Vancouver with over 8,000 plant species and varieties from around the world! Spot and photograph local wildlife, find your way through an Elizabethan hedge maze, unwind in a serene setting, dine on the patios of Truffles Cafe or Shaughnessy Restaurant, or browse the garden-themed gift shop. VanDusen has something for everyone to enjoy!
---
In the region:
A 125km drive along the scenic Sea to Sky Highway is BC's most popular alpine destination, Whistler Mountain. Whistler's pedestrian village is home to pubs and restaurants. In the summer, visitors can take the PEAK 2 PEAK Gondola between Whistler and Blackcomb Mountain. The Scandinave Spa offers a European-style bathhouse experience, with hot and cold plunge pools, and wet and dry saunas. Finally, Whistler's Audain Art Museum—winner of the 2018 Governor General's Medal in Architecture—houses the art of British Columbia from the 18th Century to the present.
---
Other attractions to consider while you are here for the WOSC 2022 conference:
Vancouver Aquarium Marine Science Centre – A centre for marine research, conservation and marine animal rehabilitation. Canada's largest aquarium, the Vancouver Aquarium, has over 50,000 animals including sea lions, otters, and jellyfish.
False Creek Aquabus – Take the small False Creek Aquabus from Sunset Beach downtown over to Granville Island.
Wildlife Refuge – At the top of Grouse Mountain, visitors can explore hiking trails, grab a bite to eat in the restaurant, or visit the Wildlife Refuge that is home to two orphaned grizzly bears, Grinder and Coola.
University of British Columbia's Museum of Anthropology – The MOA is "a place of world arts and cultures with a special emphasis on the First Nations peoples and other cultural communities of British Columbia, Canada. MOA is built on the traditional, ancestral and unceded land of the Musqueam people and it is fitting that the first artworks and words you encounter outside the Museum are a welcome from our generous First Nations hosts."
The Bill Reid Gallery – Nestled in the heart of downtown Vancouver, the Gallery is home to the Simon Fraser University Bill Reid Collection and special exhibitions of contemporary Indigenous Art of the Northwest Coast of North America.
Kitsilano Outdoor Pool – Kitsilano Pool is Vancouver's only saltwater swimming pool. The outdoor summer pool is located near the beach, cafés, and neighbourhood of Kitsilano and is 137 metres long.
Bard on the Beach – Presented in Vancouver's Sen̓ákw/Vanier Park against a spectacular backdrop of mountains, sea and sky, the Festival offers Shakespeare plays, related dramas and special events in two modern performance tents from June through September, with an average attendance of 100,000. The Festival is known for its signature blend of high-quality artistic programming and a welcoming, informal experience for local residents and visitors from around the world.
Whale watching tour – You can go on a 3 to 5-hour boat tour for about 150 CAD per person, starting in the picturesque West Coast fishing village of historic Steveston and traveling through the spectacular Gulf and San Juan Islands.
Vancouver Island – A 90-minute ferry from the mainland, Vancouver Island is Canada's western-most point. Home to BC's capital city, Victoria—an area with one of the warmest climates in Canada—Vancouver Island boasts magnificent rainforests, beaches, mountains, hot springs, lakes and pristine rivers. Visitors can enjoy a range of outdoor activities, from fishing and whale-watching to hiking, SCUBA diving, and surfing off the island wild west coast. Cowichan Bay, Chemainus, and Qualicum Beach are smaller eastern coast fishing villages known for their history and artistic productions, such as the murals of Chemainus.
Images: Stanley Park (Unsplash/@whileimout), Gastown Vancouver (Unsplash/@nomsmag), Skwachays Hotel (Destination Vancouver/Kindred & Scout), Vancouver Art Gallery (Destination BC/@vancitywild), Grouse Mountain gondola (Destination Vancouver/Grouse Mountain), Capilano Bridge (Destination Vancouver/Capilano Suspension Bridge Park), Bloedel Conservatory (Destination Vancouver/Tanya Goehring), Sun Yat-Sen Gardens (Destination BC/Tanya Goehring), VanDusen Botanical Gardens (Destination Vancouver/VanDusen Gardens), Whistler Mountains (Destination BC/Andrew Strain).